A Complete Holistic Healthcare Center
Chiropractic and Natural Medicine in Minnetonka
CHIROPRACTOR Minnetonka MN
The Arne Clinic
Welcome to The Arne Clinic's website. If you are looking for a Minnetonka MN chiropractor, we look forward to helping you. We hope that you find our site to be enlightening and educational in your journey to select a healthcare provider that has the expertise and understanding to guide you back to health.
The Arne Clinic's mission is to help guide our patients to a health-filled and pain free life full of abundant energy and inner peace by removing any physical, chemical or emotional roadblocks that prevent them from reaching their optimal health.
Dr. Brian Arne
Welcome To
The Arne Clinic
Dr. Brian Arne treats patients of all ages, with a wide variety of symptoms. He is a gifted and caring chiropractic professional who launches his patients quickly back to health. Dr. Arne has tremendous success treating a vast number of conditions ranging from neck pain, back pain, headaches, tendonitis, plantar fasciitis, arthritis, allergies, anxiety, autoimmune disorders, obesity and digestion issues, as well as automobile accident and work-related injuries.
For over 35 years, The Arne Clinic, has successfully served thousands of patients in Minnetonka and the surrounding area. We are conveniently located near the Ridgedale Shopping Center at 12991 Ridgedale Dr, Minnetonka, MN 55305. Our clinic provides the highest quality chiropractic, holistic and natural healthcare services available including acupuncture, allergy relief, food sensitivity testing, nutritional counseling, applied kinesiology, detoxification, holistic weight loss and biofeedback stress reduction programs.
What You Can Expect
Patients at The Arne Clinic receive a thorough consultation including history and examination of their major complaint. After considering possible causes of the patient's condition, a diagnosis is established, and a treatment plan is created. Should a patient require treatment outside the scope of chiropractic care, they are referred to the appropriate healthcare specialist.
The Arne Clinic uses a variety of state-of-the-art, natural health diagnostic tools such as our digital X-ray system, Scio bio-feedback and Phays-X 2010 body scan to create and optimize a care plan that improves the health of patients quickly while minimizing any down time from daily activities. The care plan and modern therapies such as our Pemf, Braintap and Gb-4000 prescribed by Dr. Arne always start by addressing the root cause of an imbalance in the body whether it be the physical, chemical or emotional roadblocks that prevent the body's innate ability to heal itself.
Six Pillars to Optimal Health
You don't have to live in pain. We are here to help you get your life back.
WELLNESS CARE FOR LASTING RELIEF
Chiropractic care is the practice of using spinal alignment to alleviate a wide variety of physical ailments, including muscle strain, neck pain, chronic back pain, and more. This is accomplished by adjusting the position of the spinal column to its proper shape, providing a non-invasive solution for pain relief.
THE HISTORY OF CHIROPRACTIC CARE
The word "Chiropractic" is derived from the Greek words "cheir" (hand) and "praktos" (done) combined to mean "done by hand." It was chosen by the developer of chiropractic care, Daniel David Palmer. In 1895, D.D. Palmer performed a chiropractic adjustment on a partially deaf janitor, Harvey Lillard, who later reported that his hearing had improved due to the change.
D.D. Palmer opened the first chiropractic school two years later, and in the century since, chiropractic professionals have used spinal adjustments to help people prevent and cope with back pain, carpal tunnel, muscle strain, headaches and migraines, and a variety of other physical ailments. Millions of people benefit from the work of Dr. Palmer today.
TRAINING OF A CHIROPRACTOR
Chiropractic doctors go through a minimum of four years of schooling at a chiropractic college, generally preceded by an undergraduate degree in the basic sciences or several years of experience in a prior relevant health care field.
Students of chiropractic care must spend a minimum of at least 4,200 hours with their teacher, and a minimum of 1,000 hours of fully supervised clinical training with an instructor as they learn the appropriate diagnosis and treatment techniques to help heal your body and restore it to its natural, fully functioning state.
A CHIROPRACTIC TEAM YOU CAN TRUST
At The Arne Clinic our chiropractic team is ready to meet with you to discuss your needs. We will help to design a program that is right for you. We look forward to meeting you.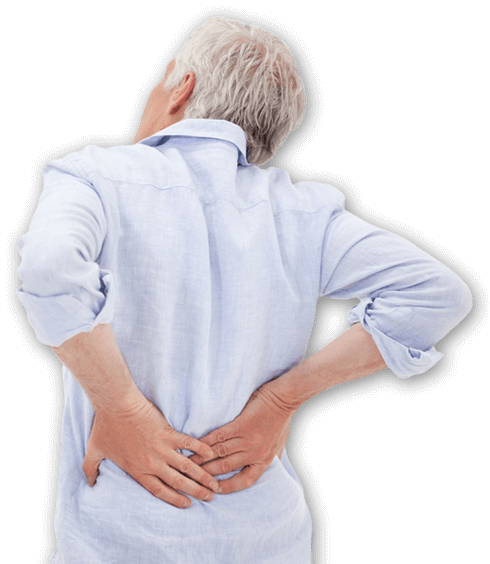 CHIROPRACTIC CARE CAN HELP
Many people dismiss chiropractic as being something only for back pain, but chiropractic treatment can be used to treat a wide variety of physical issues, such as migraines and headaches, chronic pain, carpal tunnel, pain due to injury or muscle strain, and much more.
Chiropractic is a health care profession that focuses on the neuro-musculoskeletal system and the nervous system of the body. A chiropractic adjustment or spinal manipulation is performed by a chiropractor to restore mobility to spinal and other joints while alleviating pain, tightness and reducing inflammation, allowing tissues to heal. This is done by either manual adjustment, using the hands to apply controlled pressure to restore proper alignment or using a small hand-held device called an activator.
It is also very common to follow-up an adjustment with other types of therapy such as electrical muscle stimulation (EMS), cold laser, pulsed electro-magnetic therapy (PEMF), traction or hydro-massage to compliment the adjustment - thus further reducing pain and inflammation. Our patients are prescribed specific stretching and strengthening exercises to further stabilize their condition.
Everyone benefits from regular chiropractic care. Routine chiropractic treatments will help maintain the body at the high level of activity, allowing the body to self-heal through proper alignment. Your spinal column serves as a conduit through which the human brain sends messages throughout the body's nervous system. Protecting the integrity of this important structure through periodic chiropractic visits to the Arne Clinic is vital to the body's optimal function and overall health.
The Arne Clinic's holistic healthcare center is unique in comparison to most chiropractic clinics in that we not only find and correct the spinal or neuro-muscular disorder, we also locate and resolve the underlying cause of the disorder. We look at lifestyle factors that affect the physical, chemical or emotional being.
At the Arne Clinic, chiropractic care is a large part of patient care that assists patients back to optimal health, but the approach to health goes beyond a spinal adjustment. People are often surprised to learn that the physical, chemical and emotional states are all inter-connected. Dr. Arne's holistic approach to patient care treats the whole person, thus allowing him to get to the root cause of the disorder that can result in pain but may originate from something other than a spinal subluxation or pinched nerve.
Because Dr. Brian has had personal experience with many of the conditions he now treats (automobile accidents, auto-immune disorders, skin issues, stress), he is compassionate to the conditions of his patients and works to successfully address the underlying cause of acute and chronic conditions presented by the patient. Even relatively "healthy" individuals with few, if any symptoms or health conditions can see the benefits of preventative chiropractic care. The impact of life's daily grind adds up, stressing the human body in far greater ways than you might realize. Regular chiropractic adjustments at the Arne Clinic can help to restore and maintain balance within, allowing the innately intelligent human body to heal itself.
TRUSTED CHIROPRACTOR: READ OUR REVIEWS